Dr. Timothy DeWitt, D.C., J.D.
Trusted by families and the injured, Dr. Timothy DeWitt, D.C., J.D. has been providing quality chiropractic care for nearly two decades.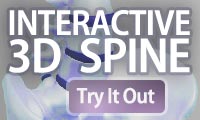 At Access Health & Injury Solutions, we want to help you on the road to recovery from injury. We provide a caring and professional service and place an emphasis on high quality care with treatment uniquely tailored to each patient. Our goal is to not only alleviate pain, but more importantly, to educate our patients to become active participants in their own recovery and overall well-being.

If you suffer from any of the following, Dr. Timothy DeWitt and Access Health & Injury Solutions, Inc. can get you back on the road to health:
low back pain Auto Accident injuries
neck pain work related injuries
headaches sports related injuries
arm/ shoulder pain repetitive strain injuries
hip/ leg pain
numbness/ tingling
radiating pain
Our office is located in Kansas City, KS (near the Kansas Speedway and Legends shopping/ entertainment district) and convenient to I-435, I-635, I-70 and the Northland making it easily accessible to all areas of the KCK and KCMO metro.
Call our office today at (913) 299-0911 for an appointment.
Quick Recovery from Whiplash
Chiropractic can help you get back on the road to health after an auto injury.
Preventing Back Pain
Chiropractic is effective at treating back pain...and preventing its return.